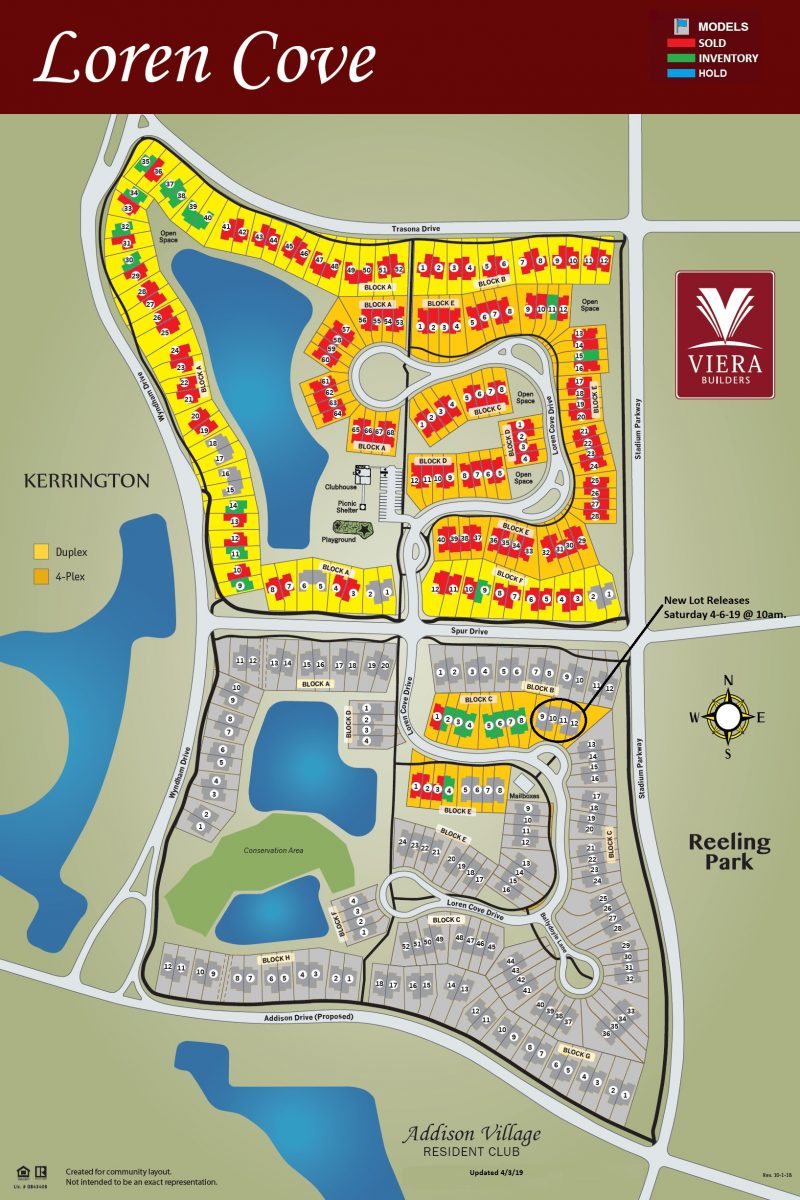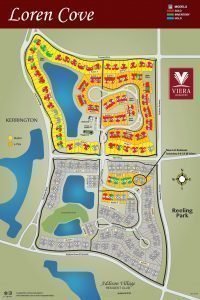 A new lot release in Loren Cove
Viera Builders announced a Loren Cove South New Lot Release Saturday, April 6th, 2019!  Specifically, the lots located in the Block 9C, 10C, 11C, and 12C  will become available for purchase.  Taking a a quick look at their updated community map shows you where the newly released lots are located.
About Loren Cove
Loren Cove is a beautiful "maintenance free" community comprised of paired villas, also know as duplexes or quadplexes.  Homes range in size from two to three bedrooms and 1,484 to 1,700 square feet.  The attractive landscaping is maintained by the HOA, so you will have minimal yard work.  Additionally, the HOA takes care of exterior painting and roof replacement.
The northern half of Loren Cove is mostly built out, but the southern portion is newly opened.  The location in close proximity to the Addison Village Amenity Club. This is definitely going to make this community appealing to new buyers and to future buyers down the road.  Some of the home sites are located on the water, while others are not.  Loren Cove community amenities include the Addison Village Club, a furnished clubhouse with a kitchen, a gathering room, an exercise room, a playground that our kids have personally approved, a shaded pavilion.  Additionally, miles of trails that wind through the Addison Village communities will keep you active and feeling connected.
Loren Cove will have 76 duplex sites and 76 4-family multiplex sites for a grand total of 152 homesites.  The homes range in size from the 1,484 square foot Lindsey base model to the 1,769 square foot Coronado base model.  All of the plans feature many energy saving upgrades, designer touches throughout, and a ten year structural home warranty.
Contact us for more information
If you would like more information about the upcoming Loren Cove South New Lot Release, please feel free to call, text, or email Andy Barclay with RE/MAX Elite at Andy@BrevardHomesandCondos or 321-514-9862 .